The miracle of CBD and your immune system, does it work? How cbd works with your endocannabinoid system
Entourage21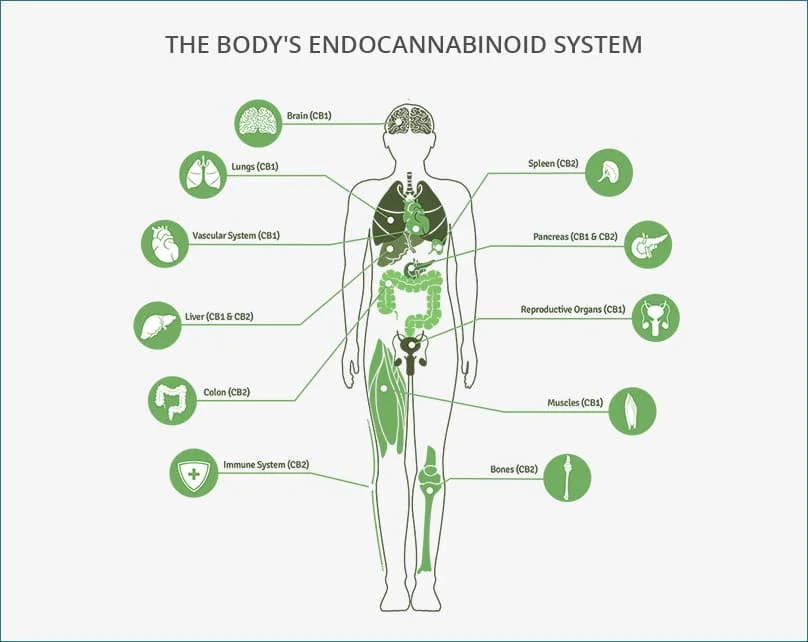 how CBD works with your endocannabinoid system
The discovery of the endocannabinoid system (ECS) is still fairly recent, and we are still learning how it works with and inside the body. With the things we have learned, however, we know that the ECS helps establish and maintain homeostasis, or balance, between the various systems in the body. Your body produces endocannabinoids as needed to help modulate or regulate cell function, including the cells in your immune system.
How CBD Affects The Immune System
As we mentioned earlier, studies have found that CBD can influence your immune system. More specifically, studies have found that CBD has anti-inflammatory properties, and it functions as an immunosuppressant and immunomodulator. A large amount of studies discuss CBD's immunosuppressant effects, but these studies are full of unfamiliar scientific terms. Here's a quick breakdown of how CBD works as an immunosuppressant:CBD has anti-inflammatory properties, which can reduce the immune system's inflammatory response. Inflammation is a vital response that isolates infected areas and prevents toxins from spreading. How cbd works with your endocannabinoid system?
How CBD works with your endocannabinoid system: what CBD can possibly do
CBD can promote apoptosis, or cellular death.
CBD can prevent proliferation, or rapid cellular growth.
Cannabidiol can modulate or suppress the function and secretion of cytokines. Cytokines are large groups of proteins, secreted by specific cells in your immune system. Their function is to signal molecules that regulate your body's immunity, inflammation, and white blood cell production.
CBD can also suppress the production of chemokine, which is a group of cytokines that act as chemoattractants. They lead immune cells to an infection site so that the white blood cells can attack and destroy invading microbes.
CBD can suppress T-cell production and function, ultimately suppressing the immune system's ability to remember foreign invaders.
That's a pretty impressive list, but for a healthy person, this list looks more like the things you want to avoid. Ideally, you don't want to suppress your body's inflammatory response, as toxins could then spread throughout the body. You don't want to promote unnecessary cell death, nor do you want to stop healthy cell growth. You surely don't want to suppress the proteins that signal your immune response and lead white blood cells to where they need to be. And you definitely don't want to hinder your T-cell function and thus hinder your body's ability to destroy antigens and remember those attackers. That's How cbd works with your endocannabinoid system.
So, is CBD really good for your immune health?
CBD and Autoimmune Diseases
Because CBD works as an anti-inflammatory and immunosuppressant, it may not be a necessary immune supplement choice for a healthy person. But for those who have an autoimmune disease, CBD can be an excellent choice for therapy or treatment.
Shop for CBD https://www.cbdna.co.uk/buy-cbd/