Can CBD help anxiety?
LintonCBD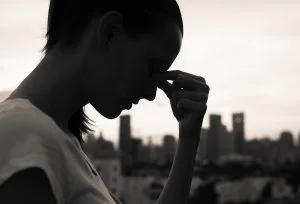 Can CBD help anxiety?
So, can CBD help anxiety? In recent years, cannabidiol (CBD) oil has become a widely favoured natural remedy for anxiety. While some take it to alleviate their everyday worries and problems, others use it to treat more serious conditions like generalized anxiety disorder. A compound found in the marijuana plant, cannabidiol has increased in availability in recent times.
A growing number of companies have begun selling supplements, salves, and other products made with CBD oil, typically touting these items as natural remedies for issues like anxiety and pain. It is just one of hundreds of different compounds found in the cannabis plant. While cannabis has been used in holistic medicine for many years, only recently have researchers begun to explore some of the medicinal purposes for it and other cannabinoids. 
Many people have been looking for a safer, more natural way to treat anxiety and depression, and CBD shows promising results to be that solution. More and more of us are using it for anxiety and related conditions and disorders.
Can CBD help anxiety: CBD oil for anxiety and depression
Studies have shown that CBD can be effective in treating disorders such as but not limited to:
Generalized anxiety disorder (GAD)
Social anxiety disorder
Post-traumatic stress disorder (PTSD)
Anxiety-related insomnia
Indeed it seems that this naturally-sourced remedy is the answer to "can CBD help anxiety?". An ever-growing body of research suggests that it may help relieve anxiety, the most common mental health disorder. Given that there is multiple ways of taking it, with capsules, oils, water-soluble oils and skin creams to name a few.
It is important to make sure that if you decide to buy CBD products you get only quality. There is a lot of companies now taking advantage of people looking for solutions to their conditions and problems.